There will soon come a time when digital marketing will expand to the point of overshadowing traditional channels such as radio and television. The leading reason for this major shift is that digital marketing offers plenty of innovation whereas TV and radio lag behind the technology curve.
Here are four exciting innovations shaping the digital marketing world in 2016:
1. Big Data
The collection and analysis of large data sets has been successfully leveraged by the scientific and government sectors; alas, the marketing world has been slow to incorporate this technology. Big Data for digital marketing starts with real-time online metrics such Google Analytics; however, deeper insight is being obtained from other applications to detect certain patterns of behavior and reaction.
2. Mobile Advertising
Designing marketing strategies for handheld devices is easier said than done. For major players such as Facebook and Google, mobile advertising seems to come naturally due to their large reach; nonetheless, smaller firms are paying close attention to their success, which is largely related to the placement of ad units. It turns out that consumers enjoy mobile advertising as long as it is integrated into media and relevant to their interests. Google, for example, no longer pushes ads off to the right side of a mobile screen; instead, it shows ads inserted into the search results and based on certain factors.
3. Cross-Channel Marketing
In the major markets of the Americas and Europe, a good portion of online audiences access the Internet through multiple devices. They may use a desktop or laptop at work, but they switch to a smartphone before getting home to their tablets. Cross-channel marketing is a digital innovation provided by firms such as NCC Direct, Inc., which helps companies reach prospective customers by targeting them across all their devices with media that is relevant to their interests. The idea is to avoid getting stuck on a single form of advertising.
4. The Internet of Things (IoT)
The main ingredients of the IoT marketing recipe are already on the kitchen table: cloud computing, wireless broadband and smart devices. The missing ingredient has been marketing automation, which is being added in 2016. In the near future, marketing automation solutions will reach smartphones, televisions and other devices that are connected to the IoT. The idea is to find devices that allow interaction with marketers for the purpose of displaying advertising. The algorithms that govern the marketing automation system can design and send advertising based on data analysis.
In the end, the innovations above are only the beginning for digital marketing, which is a field that is bound to become very smart in the next ten years.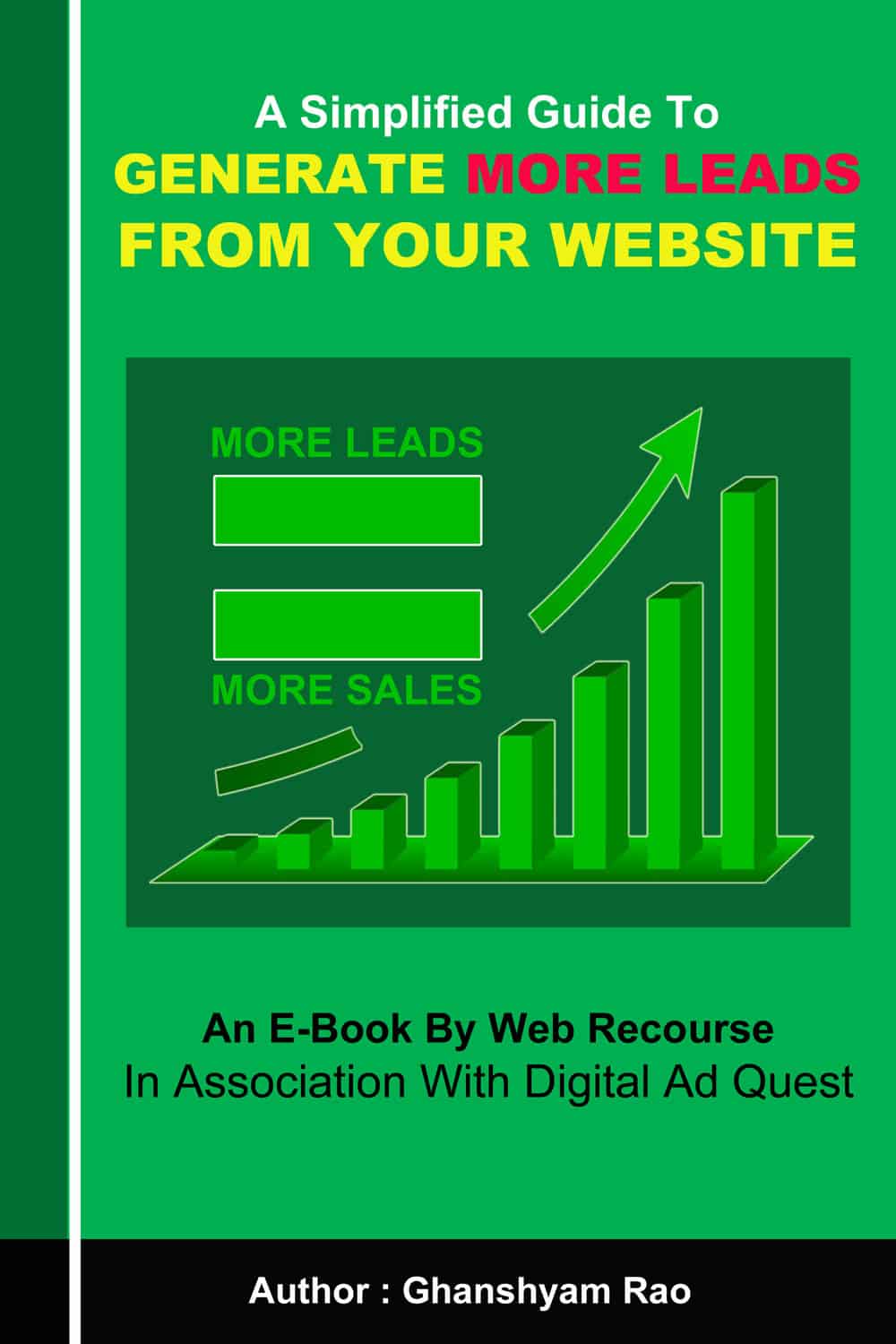 A simplified guide to Generate More Leads From Your Website (eBook Worth Rs. 650 or USD 10) Get your copy for FREE now.