We all know that in the 21st century lots of thing are shifting from analog to digital, so in marketing. The importance of Digital Marketing can be seen easily. I am not denying the importance of traditional media in the marketing, but now a days digital media providing a good platform for Marketing.
Companies now a days started giving equal importance to both traditional and digital media and there are few companies which are focusing more on Digital Marketing as compared to Traditional Marketing.
Most of the traditional media can be used as push marketing. Where advertisement is shown to the people, irrespective of the thing that if they need it or not. Ex- TV advertisement and newspaper advertisement.
Where as in digital marketing advertisement is more of Pull advertisement. Life of a advertisement in digital media is like 365 days 24 X 7, not like newspaper which expires in a day time. So in Digital Marketing people can see the advertisement when ever they need to see that.
Also in traditional media, its not easy to track the results. Where as in Digital Marketing, there are various tools to track the results. So its easier to calculate the ROI in Digital Marketing as compared to the the traditional way of marketing.
Long back it was well said that "In 21st century the companies or businesses which will not be on the dot com platform , will struggle to survive in in the market." So the future is of Digital Marketing.
There are various media or forms of Digital Marketing. Lets have a look on few…
Website: Creating a website itself is a marketing activities, as anyone can access the information about that company at any time. Its like having a full page information about company, product or services in a yellow page or business directories.
SEO: A search engine optimized website gets the top rank on the search engine result pages. A website is optimized for keywords. Well optimized website saves the cost of paid advertisement in search engines as the search engine optimized website is rank at the top in the search engine result pages.
It takes a time to optimize the website for the search engine. So there is another way to get the top ranks in SERP's – Paid Advertisement.
Paid Advertisement in Search Engines (PPC): A website can get the top rank in the search engines by means of paid advertisement. Search engines charge marketers on the basis of per clicks or per thousand impressions.
Social Media Marketing: Social media provides another way to advertise a product or services. In social media also companies charged on PPC basis or per thousand impression basis.
Email Marketing: People come to a website and opt to receive the promotional emails from the company. Companies send promotional emails and newsletter etc to the people who has subscribed to receive the emails from the company. Companies use bulk emailing software to send these emails, these software also provides various analytic about email marketing activities.
Mobile Advertisement: Mobile advertisement is done by sending promotional messages or by creating mobile websites or by mobile applications and games etc.
Blogs and Forums: Blogs and Forums are also used to create buzz about a product or services or for company itself.
Banner Advertisement: Banners are placed on the different website and most of the time its charged on the number of clicks received by that banner. Charges also depends on the size of the banner and its position on the website.
There are few other forms of Digital Marketing also, But above mentioned forms are the most popular one.
Do write your feedback in the comment section…!!!
Share This Article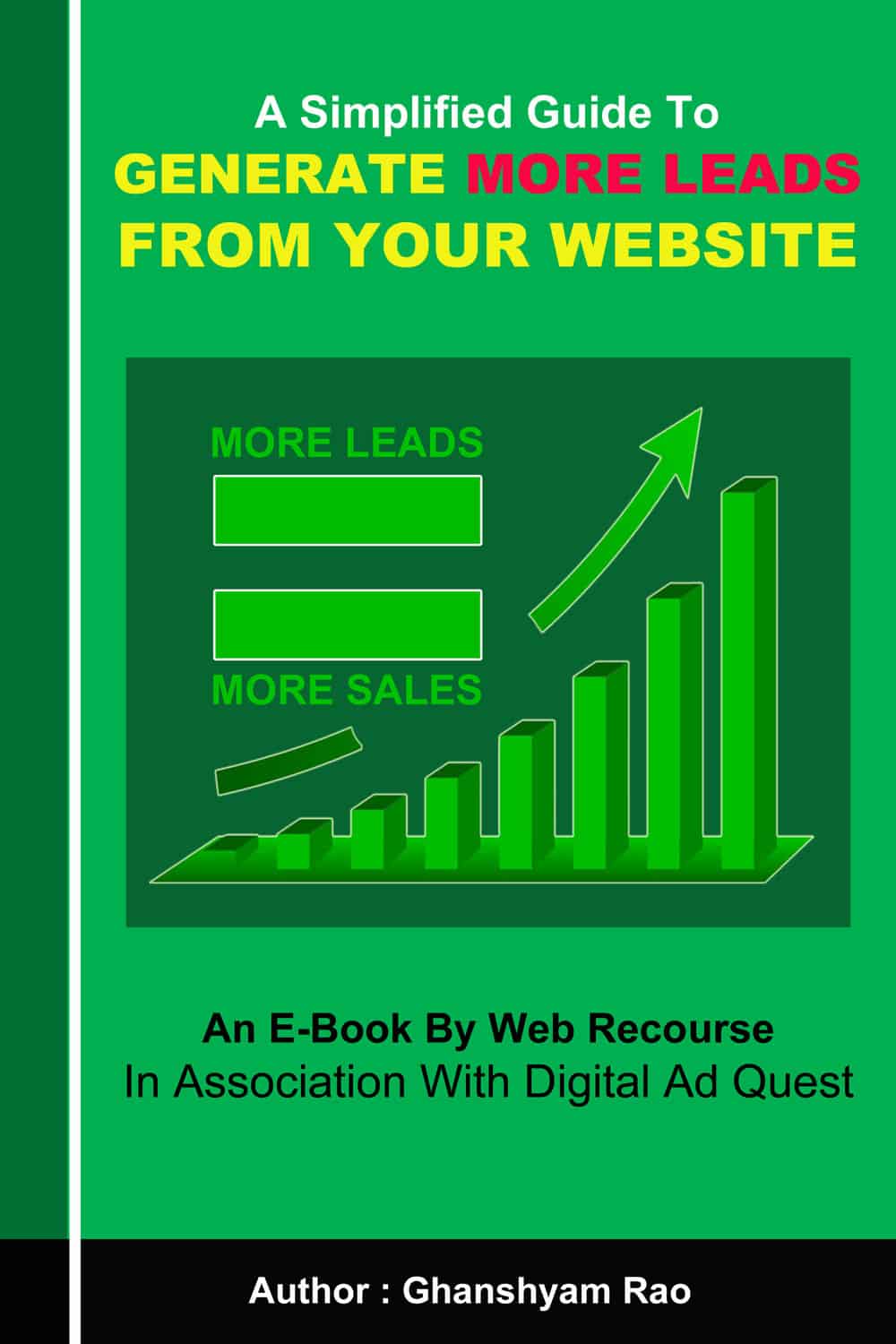 A simplified guide to Generate More Leads From Your Website (eBook Worth Rs. 650 or USD 10) Get your copy for FREE now.