Once upon a time, there was a Social Networking Site called – Orkut
Do you know anything about "Orkut", ever heard about this social networking website..?? The answer will be yes for most of the active internet users. Of course the young lads who have just started exploring social networking sites may not be aware about this one of the first social networking site.
Yes it was one of the first social networking website, and it has ruled on the internet over a decade time.
Orkut is owned and operated by Google, The search engine giant. This website was named after its creator, Google Employee Orkut Büyükkökten. Orkut was launched in 2004, this was the same year when today's world number one social networking website Facebook Inc was founded. This social networking site was widely used in Brazil and India.
As on June 30, 2014, Google announced it will shut down Orkut on September 30, 2014. No new accounts can be created starting July 2014. Users can download their profile archive by Google Takeout, Which will be only available till September 2016.
What you need to do:
 As you won't be able to login Orkut post September 30, 1014; you can export your photo album to Google+.
You can export your Orkut profile, scraps, testimonials, & community posts to your computer using Google Takeout (Avalable till September 2016)
Google will save community pages as an archive, after September 30, 2014; no one can edit or update their community pages, only can be viewed to web users. Thus you need to manage or delete your community pages before September 30, 2014.
You can read more here.
Let us know why Google shuts Orkut:
As posted on Orkut blog, Google says that Orkut was built as a "20 Percent" Project, and "Over the past decade, YouTube, Blogger and Google+ have taken off," Google engineering director Paul Golgher said in a blog post.
As the growth of these communities outpaced Orkut's growth, Google has decided to bid farewell to Orkut.
Google apologizes on a blog post to all its active users of Orkut.
Google+, alternative to Orkut :
Google has launched Google+ is the year 2011, which is a Social Networking platform  from Google and is growing and competing to other social networking sites available.
There could be merits or demerits of Google+, that's all together a different topic of discussion but many of the Indians and Brazilians can tell you that it's not the "Orkut".
We Miss You Orkut 🙂
We welcome your feedback and inputs in the comment section below.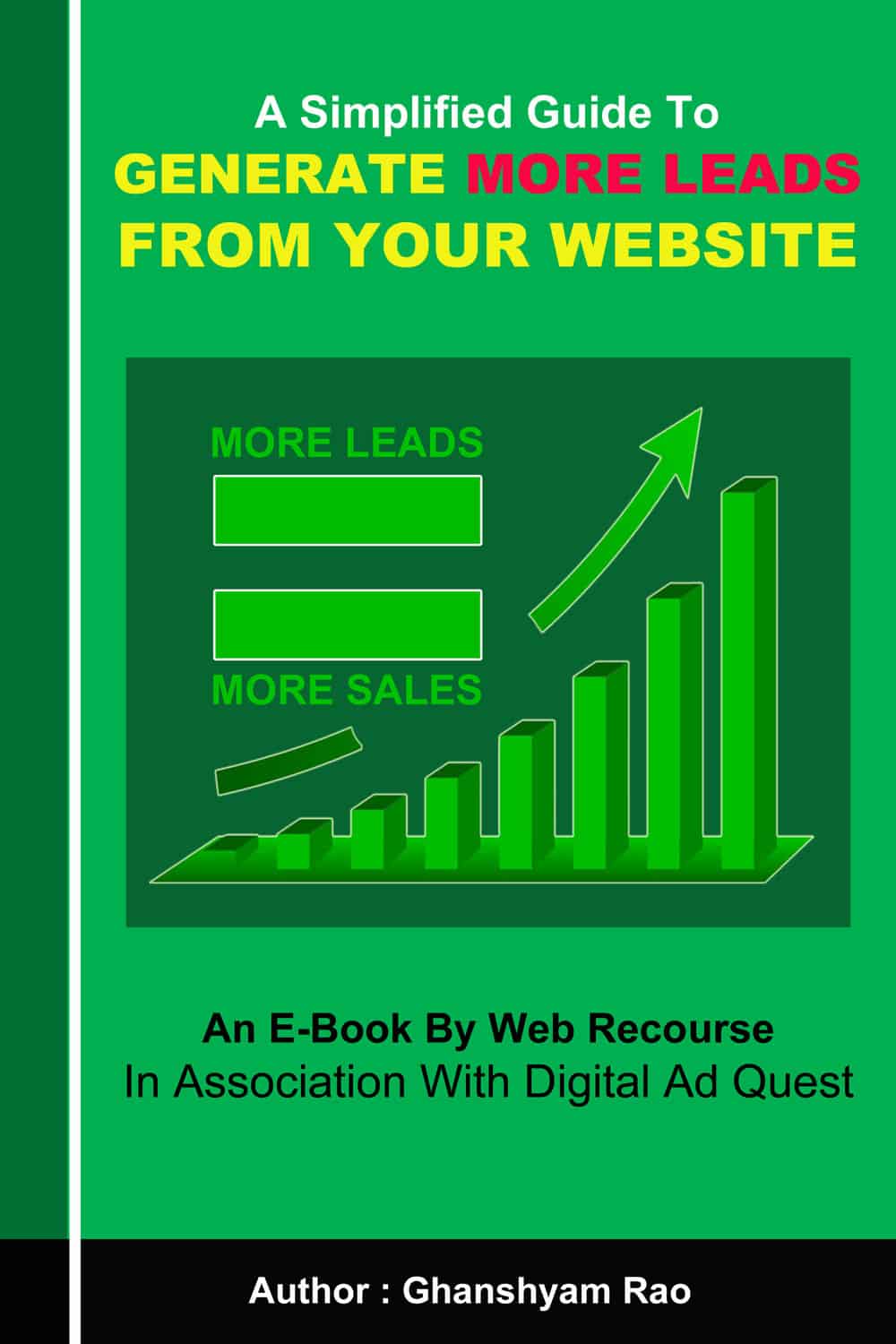 A simplified guide to Generate More Leads From Your Website (eBook Worth Rs. 650 or USD 10) Get your copy for FREE now.