Importance of Digital Marketing
The growth of internet users and the reach of internet, pushing companies to go digital marketing over traditional way of marketing. We can easily see the popularity of Social Media among the users. The Growth in portable internet devices such as Smartphone playing a very important role in connecting people over the internet.
Once the cost of smart phone was as high that only few people could afford that but now a days one can get a Smart phone with full of features like emails, social media in less than Rs. 5000. Digital Marketing is not a new thing; Companies were doing Digital Marketing over the years. But from last few years importance of digital marketing can be seen and now if the company is not on a dot com platform it cannot grow at the same pace.
Lets see why companies are focusing more on Internet or Digital Marketing.
Importance of Digital Marketing:
Growth of Internet users: Growing number of internet users forcing companies to go digital and advertise on internet platform.
Popularity of Social Media: We can see the popularity of social media. Now more than 40% of world population is using one or more social media networks to connect with their friends and families. Thus Social Media becoming the advertiser's most favorite platform for advertisement.
Popularity of Search engines: Internet users use Search engines to find the information they need. Thus Search engine sites becoming the most used website. Although search engines rank websites following its own algorithm but they also provide advertising space for paid advertisement.
Growth of Email users: Now a day's having an email id is as important as having a physical address. And when all the Smartphone having a features where users can access their emails on mobile devices. Companies send promotional emails to the users to promote their products and services.
Popularity of Blogs and Other Content related Sites: Any one can get any kind of information from the internet. People share their thoughts, experience on weblog sites and forums etc.
Targeted Marketing: Digital Marketing can be targeted to specific kind of users according to their demo-graphical characteristics.
Measurable: There are lots of tools which help advertisers to measure effectiveness of Digital Marketing.
We welcome inputs from you on this topic. Feel free to add your points in the comment section below.
Share This Article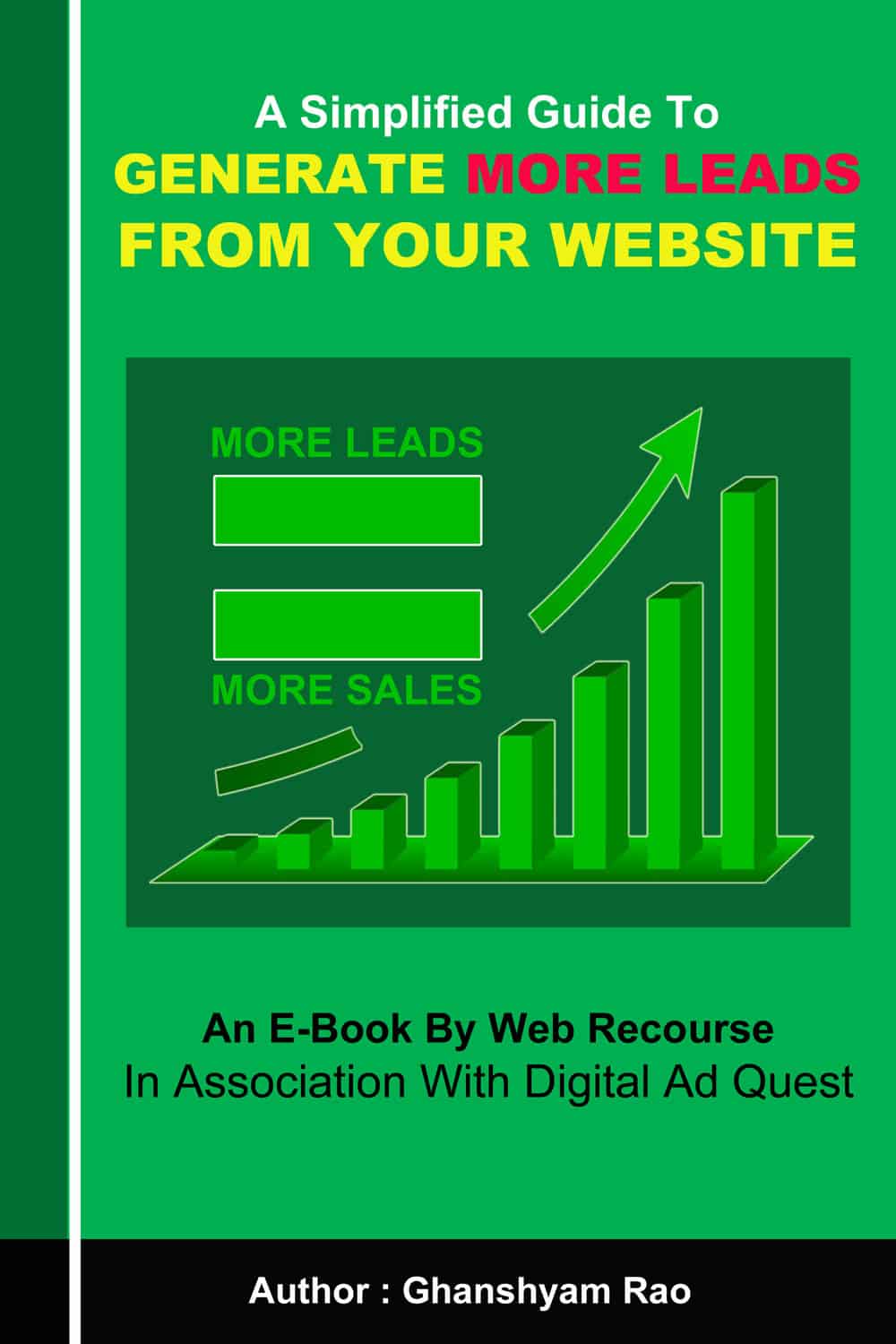 A simplified guide to Generate More Leads From Your Business Website (eBook Worth Rs. 650 or USD 10) Get your copy for FREE now.