I have met with many peoples, who are actually confused that which media to use to promote their product or services. Sometimes it really becomes difficult to select the perfect media for digital marketing.
Before getting into the finalization of perfect media for digital marketing, Marketers has to do a research about their products or services, their industry, competition etc. This information will certainly be useful in choosing a perfect digital marketing mix.
Some media may be more effective in promoting some kind of product or services and other might be more effective in other kind of product or services.
But in digital marketing, you always can do a lot of analysis and then you choose a combination of perfect media for digital marketing.
Let's take the example of few – Perfect Media for Digital Marketing:
Search Engine Marketing: Search engine marketing can be useful for all kinds of product or services, as all kinds of customers – individuals or businesses use search engine to search. But still it requires doing a lot of analysis on keywords and ad frequency or localization of advertisement and many other things.
Social Media Marketing: This media is more useful for the companies who are into B2C business. If you are into B2B business you can avoid posting and spending more on this media. Again there are certain social media which can be more useful for a B2B business.
Email Marketing: Email marketing can be used regularly to create branding. You can send regular updates to their clients. It requires following the best practices in email marketing, otherwise there could be a adverse effect as people can start unsubscribing from your emails and marking your emails as spam.
Same goes with other digital channels like SEO, Video Share Channels, and Content sharing channels – blog and forums etc. One needs to do an analysis before selecting a perfect media for digital marketing. There are various online tools which can help you in making decision about the Digital marketing channels.
Once you start you digital marketing campaigns and start using tools for result analysis, it won't be difficult to come up with the perfect media for digital marketing campaigns. We recommend you to use the combination of all the available media or channels and then doing an analysis as which is perfect for you.
It's easy to do the analysis of the performance of a particular digital media, as there are various tools through which you can track the responses.
Also you can contact us for a consultancy on digital marketing. We can help you in choosing right mix of digital marketing channels and can help you in gathering better result from your digital marketing campaigns.
We do various analyses of your products or services, industry analysis, competition analysis, keyword analysis and then we will suggest you the combination of perfect media for digital marketing.
We welcome your feedback and inputs in the comment section below.
SHARE THIS ARTICLE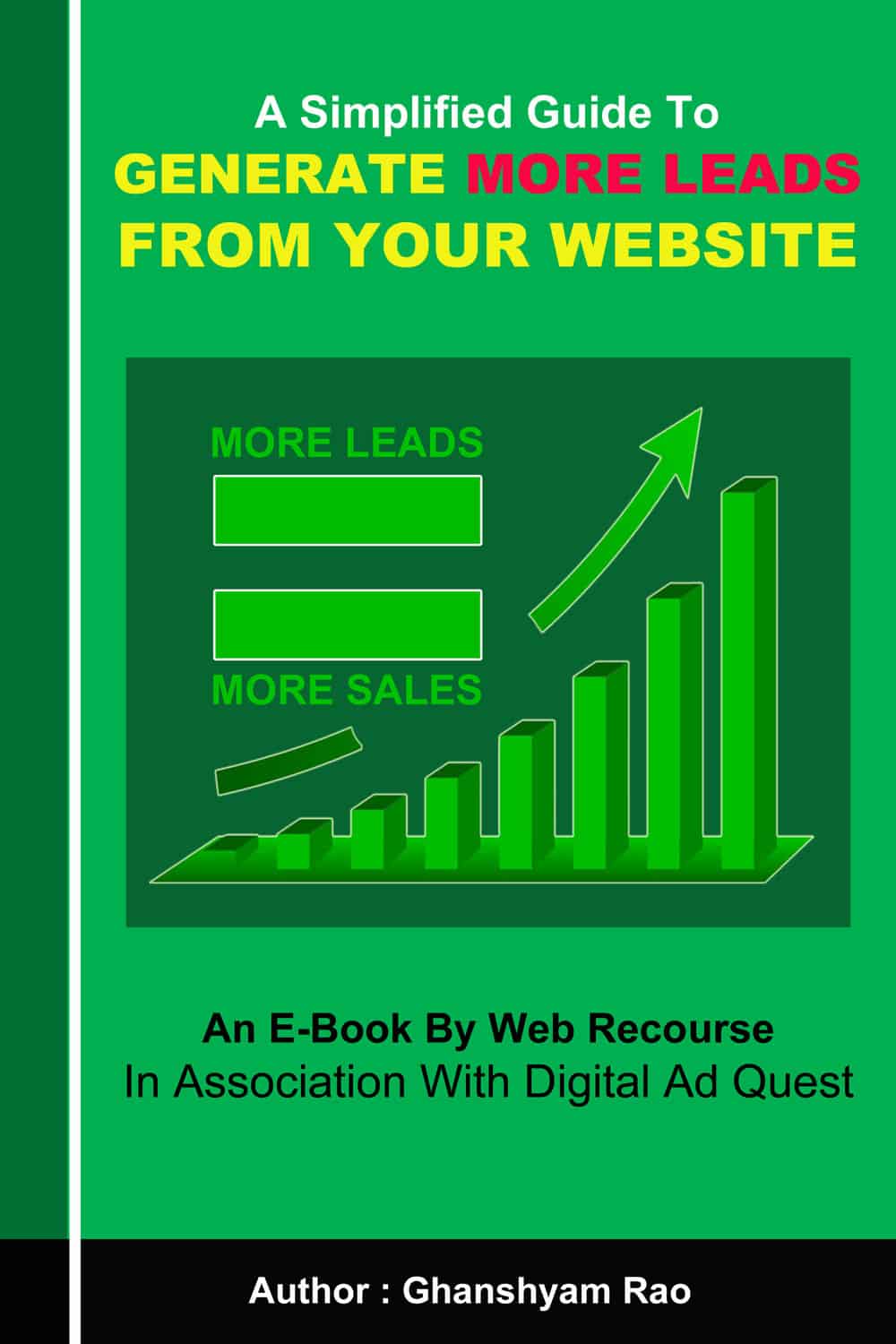 A simplified guide to Generate More Leads From Your Website (eBook Worth Rs. 650 or USD 10) Get your copy for FREE now.