Why does a thriving business need an e-commerce store?
When Wal-Mart and other superstores started spreading like cancer, offering everything under one giant roof at excellent prices, many people predicted that this spelled doom for the small retail stores focusing on a specific niche. However, small retails stores have continued to prosper, with many more popping up every day. Many customers still want a personal touch or a shopping experience which is often lost in the huge alleys of a supermarket. I mean who would want to buy their first custom-suit from Wal-Mart and miss the experience a small specialized suit shop could give you? Custom suits are expensive compared to ones available at supermarkets but people are willing to pay for what they call experience.
This demand for experience has led to the small retail shops surviving and prospering. However to continue to prosper small retail shops have to keep up with the times, which they often fail to do. One such ailment is not acknowledging the need for venturing into e-commerce.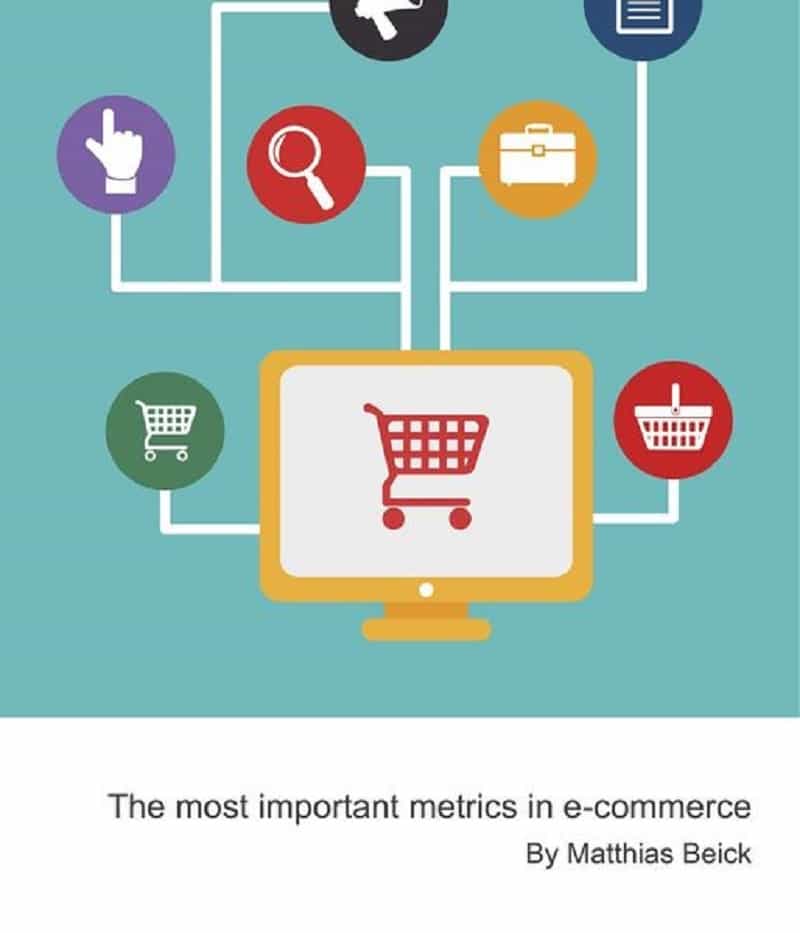 Many small retailers ask why they should invest in an e-commerce store when they have a unique product that is in demand. Times are changing and a new type of competition has arisen.
1. E-commerce stores are being successful in emulating the "experience"
Websites like PepperFry are now playing on the weakness of small retail shops and offering the increasing upper middle class a shopping experience they crave.
Shoppers are now increasingly pressed for time; they do not have the time to browse through a shop. What they can however do and love to do is go through a website at their own convenience and finally order without the hassle of bargaining.
A brick and mortar store is not open 24-7. The costs of running a store 24-7 would in most cases outweigh the increased revenue resulting from ultra-long timings. And even then there would be many customers who would not venture out to your shop late due to security concerns or the lack of public transport at night. In short, some customers prefer doing their shopping online, without any hassle.
The new experience that customers are demanding is the "no-hassle, shop from the sofa" experience. And if you are not offering them that, you are losing your ground in what is booming marketing.
2. Advertising is cheaper on the internet
Continuing with the example of PepperFry, a lot of people must have seen their constant adverts on televisions. These adverts give PepperFry quite an advantage against the small retail furniture shops who cannot possibly expect to mount an advertising campaign of the same level.
However, what retail stores can do is adapt. While they cannot compete with a mass television campaign, they can definitely make a difference with an effective online digital campaign, combined with an e-commerce store. This move is quite necessary. In the past small retail stores made a place for themselves by serving people who were looking for a more personal shopping experience. Now the market is not what it was 15 years ago. Now there is a growing demand for e-commerce and the ease it provides to the customers. And in order to ensure that they continue to survive, small retail stores need to capture the attention of the online audience. The attention can be captured by online marketing. That online marketing may lead some people to your brick and mortar store but there may be some who are not enticed by the physical shopping experience. So for them, you have an e-commerce store.
So basically by indulging in digital marketing, you can drive sales cheaply to both your shop and your online e-commerce store. So one campaign effectively designed can work for both "branches" of your business, the physical one and the online one.
3. Retail Shops have an edge when they go online
Many e-commerce stores are thriving by selling other people's and businesses inventories. They often have no inventory of their own, nor a physical shop to showcase their products. Thus in high-value items like bridal dresses (they can cost an upward of INR 100,000), many people are reluctant to buy without seeing them physically. Thus such customers are lost by online retail giants. This is where you can step in and grab those customers.
For any people who are interested only after seeing the item, you already have a shop. So you can go for an e-commerce store to increase your presence on the net and compete against the giants who have no shops of their own. Small retails shops have a USP which online retail giants do not, and that USP can only be capitalized on them if you were to make your own e-commerce store and compete against them.
4. You gain access to a huge market
Amazon came into India because it is possibly one of the world's largest retail market. The potential is unbound.
Just imagine if you, as a small retail store, could tap into this market. Combine an effective e-commerce store with an effective third party logistics provider and you can do just that. You can effectively sell your products to all of India just from a small shop. And in the long term, you could even forge relationships with international shippers to sell your products worldwide. With an e-commerce store, you gain access to literally the world. How you capitalize on that access depends upon you.
By gaining greater access not only can you raise revenues but also reduce risks. A shop operating in one market is heavily dependent on the financial mood existing in that market. So slowdowns in business can really hurt a traditional retailer. But if you are selling in more than one market, a slowdown in one market can be offset by better-performing markets elsewhere.
5. It provides you with concrete information
Many retailers often think of taking the risk of opening a new branch elsewhere. However, this decision is quite risky and effective market research is very hard to come by.
But with an e-commerce store, you get a huge amount of data. You can analyze the data to find out where most of your sales are coming from. You can even get in touch with your customers yourself and conduct your own market research. Thus you will know exactly where you should open a second branch for expanding your operations.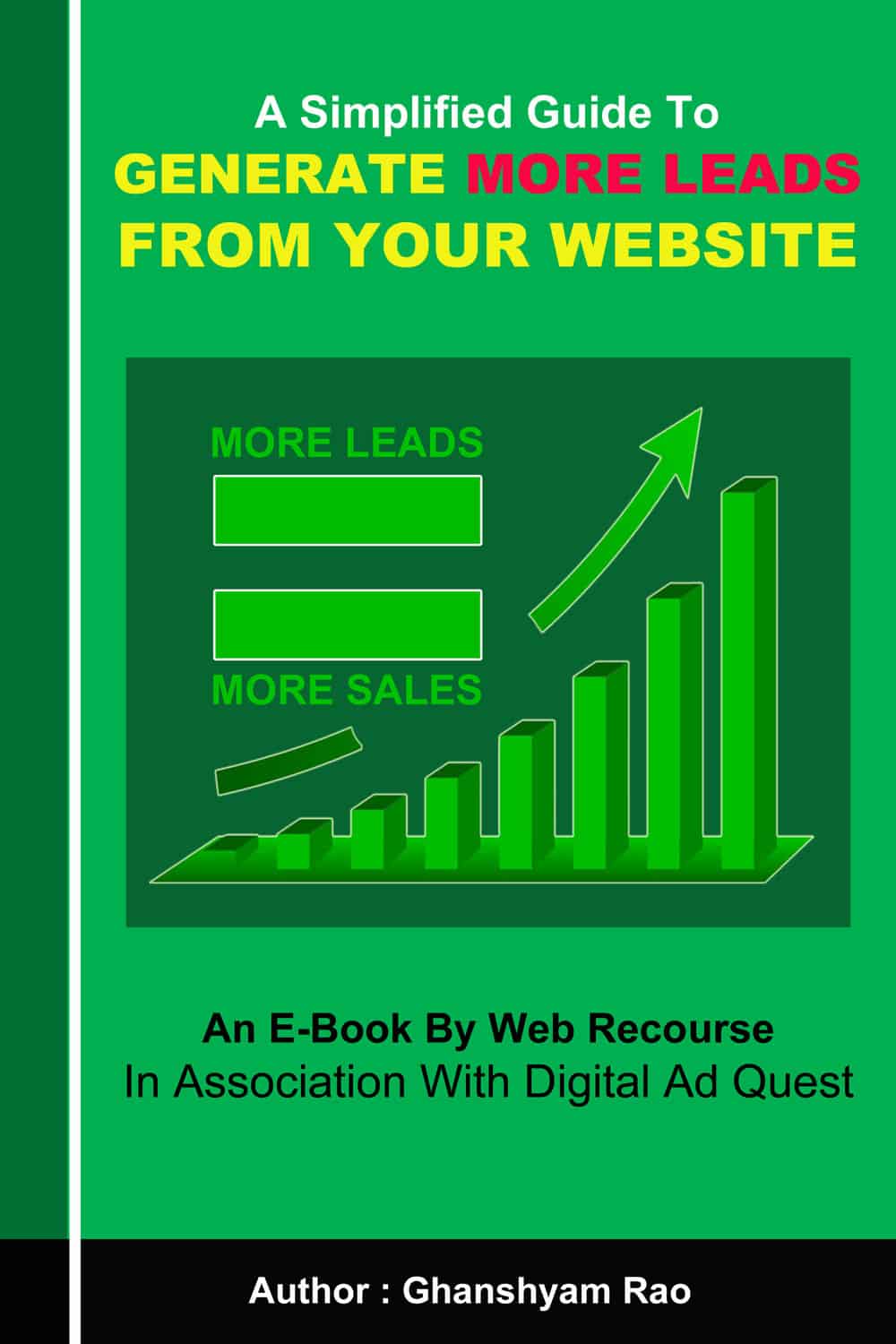 A simplified guide to Generate More Leads From Your Business Website (eBook Worth Rs. 650 or USD 10) Get your copy for FREE now.