Being the most popular CMS, WordPress holds the highest market share. Among CMS, WordPress has more than 50% of the market share and overall more than 40% of websites in the world are powered by WordPress. There are high chances that your website is also built using WordPress.
WordPress itself is very SEO friendly and you can also use the SEO plugins still there are lots of things that you need to do if you want to rank your website on the first page of search results, those things are a bit technical and require more effort and time. With our WordPress SEO Services in Delhi, India, we can help you increase your website visibility and your search engine ranking. We leads in both WordPress Website Development as well as WordPress SEO services In Delhi, India. We have an expert team having years of experience in both the verticals and thus we better know what works best with WordPress SEO.
When you hire us for WordPress SEO services, you actually get a team that has in-depth knowledge and expertise in both WordPress and SEO. We provide ethical WordPress SEO services and ensures that you get the results quickly from our WordPress SEO services in Delhi, Noida, India. As we have got experience in working on different types of WordPress websites and blogs from different industries, we know WordPress is not enough to bring traffic to your site. If you want to improve your WordPress website's or blog's ranking in Google Search results, contact us for a free SEO analysis report and no-obligation SEO Quote.
Why Our WordPress SEO Services In Delhi, India?
If you also think that just having a WordPress website or blog and then installing the popular SEO plugin will give you all the boost in traffic to your WordPress website or blog then you are wrong. WordPress is just a CMS platform to create your website and SEO Plugin will just help you in writing SEO-friendly content, but that's not all. There are many other things like technical SEO, off-page SEO, other on-page SEO, link building, social signals and many other factors that work combined towards improving your website ranking. Here are some of the reasons, you should hire us for your WordPress SEO services in Delhi, India.
WordPress Expert: We are one of the leading WordPress Development Company in Delhi, India. We have developed many themes and plugins and created our own tools.
We are SEO Expert: SEO is not a magic that anyone can do by just learning some tricks and techniques, it requires lots of practice and we have that working from so many years.
Over All Optimization: We just don't optimize the selected pages with the target keywords. We work on overall optimization of your site, be it speed, images, videos and other things.
Quality Off-Page SEO: On-Page SEO is just the one part that you can easily do up to some level using the SEO plugins. We do provide the quality off-page SEO services as well.
Improved Ranking & Traffic: With our WordPress SEO services in Delhi, India, we ensure that you get the improved ranking as well as traffic quickly that stays longer with you.
Round The Clock Support: When it comes to support, we always excel. We provide the premium support on our services round the clock to ensure nothing is left out or missed.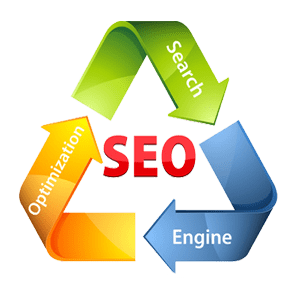 WordPress SEO Starts in Just Rs. 15000 (USD 300)
Being one of the best WordPress SEO Company in Delhi, India, We provide the best and affordable WordPress SEO Services in Delhi, India for your WordPress website or blog. Improve your WordPress website's organic ranking and generate more traffic and sales, Our WordPress SEO packages start from as low as RS. 15000 or USD 300 Per Month. We have various SEO plans and packages that you can choose from.
Our WordPress SEO Services In India Includes
It's not just installing an SEO plugin to your website, we do a lot more to improve your WordPress website or blog visibility and that makes us the best WordPress SEO Service Provider in Delhi, India. Here's what included in our SEO Services.
SEO

Plugin

We install and setup the best SEO plugin in a best possible way that will help analyse and optimize the content on your website and we work towards optimizing the pages/posts of your site as per your target keywords.
Rich
Snippets
We setup the rich snippets "schema markup" on your website so that your website pages and blog posts stands out from the competition and your website rank higher and you get more site traffic than your competitors.
Speed
Optimization
Speed is one of the very important factors in SEO. We optimize your overall website and setup the best cache plugin to imporve your WordPress site speed that not only improves user experience but also drives more traffic.
Keyword
Analysis
We do the proper keyword analysis and optimize your website pages and posts with the target keywords so that when some one search for your search term, you website appears at the top in the search engine result pages.
Competition
Analysis
We do the competitor analysis to get information and find out the things that working best for them and implement the same thing on your WordPress website, so that you can outperform your competitors in SERPs.
Site
Optimization
We fix all the technical issues and provide the off-page optimization as well, which majorly includes link building and social sharing to further boost your ranking in SERPs and to drive more traffic to your WordPress Site.
FAQS: WordPress SEO Services In Delhi, India
We understand that you might have some queries or questions about our WordPress SEO Services as well as Pricing. Here are the frequently asked questions that most of our customers ask about our WordPress SEO Services In Delhi, India.
What is WordPress SEO?
WordPress SEO is the process of optimizing a WordPress website so that it can rank at the top in the search result pages. The process includes but not limited to both on-page as well as off-page WordPress SEO Services.
Why do I need SEO when WordPress is SEO-Friendly?
WordPress is SEO-Friendly but it still requires optimization in order to rank well in search result pages. There are thousands of WordPress websites, all WordPress websites or blogs can not rank on the first page in SERPs.
I am using Yoast SEO Plugin, do I still need SEO services?
Yoast SEO is just a WordPress plugin that helps you in writing keyword-optimized pages or posts. Everyone has access to Yoast SEO or other SEO Plugins but to increase your website ranking you still require SEO services.
Will you also optimize my website for speed?
Yes, the speed of the website is an important ranking factor. We will work towards optimizing the images and site coding to increase your WordPress website or blog speed in order to improve your website ranking in search results.
How much time will it take to rank my WordPress site?
The exact time can not be committed but it requires a minimum of six month's time to see significant results from SEO. Though you can see the improvements in the ranking in just a couple of month's time.
Will you also install the required SEO Plugins?
Yes, we will install all the required SEO plugins on your WordPress website or blog. We install the best free plugins available. In case if you want to go with a premium plugin, you need to buy that plugin yourself.
Will you also fix the errors to my WordPress Theme?
Yes, we will fix the WordPress theme errors (if we can) that creates the issue in ranking the website. In some cases, you may need to contact the theme developer (rarely required) to fix the errors if we can not fix them.
Is there a minimum commitment for your SEO Services?
No, there is no minimum commitment for our SEO services. The minimum time frame we suggest is six month's time. Though SEO is an ongoing process, you can continue our services as long as you want for new keywords.
Does it require any involvement from our team as well?
Yes, It may require a bit of involvement from your side as well. We may need more content or changes in the content. If you outsource everything to us, then there will be less involvement from your team side.
Will you also provide the reports for WordPress SEO?
Yes, we do provide the monthly WordPress SEO report. The report includes ongoing activities reports, search engine ranking reports, and reports of the planned activities. You will have access to the reports all the time.
Let's Get Your Project Started
Looking for WordPress SEO Services in Delhi, Noida, Gurgaon, NCR, India to improve your WordPress site's ranking. Let's discuss your requirement. Call us at +91-99109-30884 or email your SEO requirements at [email protected].
REQUEST FOR A FREE QUOTE