There are Google Algorithms that are built to punish those websites that have done something wrong. These penalties affect your website's search performance i.e. they start losing ranking in Google search engine result pages. In a worst-case scenario, your website gets completely removed from Google search results. This can happen to any website if you choose to go with any kind of Black HAT techniques or if your website lacks quality content, there could be other reasons too.
As a leading Google penalty recovery service in Delhi, India, our expert SEO team thoroughly understands what Google needs and why your website has got penalized. So, if your website has been hit with the Google penalty, our Google penalty recovery services in Delhi, India can help you recover from it and regain the lost traffic quickly. We have helped 250+ clients in the last few years to remove the Google penalty from their websites. We offer affordable Google penalty removal services to clients in India and worldwide. We follow a step-by-step process to remove the Google penalty from our client's websites which include: Content Analysis and Improvement, Bad Link Analysis and Removal, Disavow Bad Backlinks, etc. We have helped our clients to remove both, manual as well as Algorithmic Penalty from their website and helped them get back the same search ranking and traffic to their website.
Apart from Google Penalty Recovery Services, we also provide Affordable SEO Services and related services, which includes (but not limited to), On-Page SEO, Off-Page SEO, Local SEO, and E-Commerce SEO Services. Our SEO services are customized as per the needs of start-ups (small and medium businesses) as well as established companies. We also provide SEO Content Writing Services to help our clients improve their website ranking and also to help them recover from Google Penalty. We also provide 100% white Labeled SEO solutions for agencies, affiliates, and SEO resellers. If you think your website is hit with Google Penalty, contact us for best Google Penalty Recovery Services in Delhi, India.
Google
Panda Penalty

Recovery Services

Google Panda hits websites with duplicate, thin, poor quality, or scraped content. It also affects those websites which have lots of advertisements within the pages and those websites having more images at the top and less content (above the fold). Panda Penalty leaves you with no other option than seeking the help of expert Google Penalty Recovery Services to get the lost rankings back. This is where our Panda Recovery Services come into the picture. Here's what we will do for you.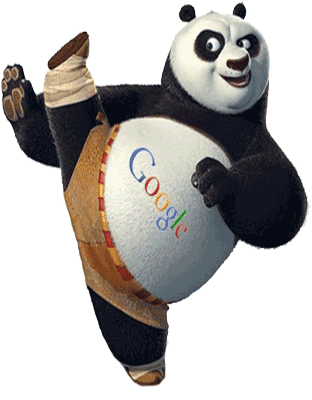 Rank Check, Google Webmaster Tools & Analytics Review: We start with the current rank checking for specific keywords and then analysing the drop in rankings to those keywords using the Analytic Tools.
Find Duplicate & Low Quality Content Pages: We use the premium tools and also do the manual analysis to your entire website to find out the pages with low quality or duplicate or thin content in your website.
Page Updation / Removal: As per our analysis, we suggest on updating the pages with low quality content and removing those pages with thin or duplicate contents. Also we suggest on merging the similar pages.
Block Page Crawling: The pages that can not be updated or removed from the website, we help you block those pages for search engine crawlers so that those pages won't affect the ranking (or cause any penalty).
Re-Submit XML Sitemap: After doing all these changes (removing low quality, duplicate or thin content pages) we re-submit the XML sitemap to Google and monitor the penalty removal for your website.
Google
Penguin Penalty

Recovery Services

Penguin mainly targets websites with bad quality (low quality) links and over-optimization of anchor texts. This usually happens when you hire a cheap link building services to improve your website ranking. It does not do any good but attracts Google Penguin Penalty. Our Penguin Recovery Experts runs a series of checks revolving around major link factors, which are the epicenter of the problem. Here is how we can help you with our Penguin Penalty Recovery Services.
Analyzing Links: In our Google Penguin Penalty recovery Services, we start with analysing the backlinks. We use the Webmaster Tool and other premium tools to generate the latest links report to your website.
Manual Checking Anchor Texts Distribution: We use the tools, also manually go through every links to check the anchor text distribution and find out all backlinks with spammy or keyword rich anchor text.
Identifying Bad Links: After the analysis, we identify all those bad links or links having keyword rich anchor text that are the culprit to this Penguine Penalty. We thoroughly document everything and communicate with you.
Bad Links Removal: Once we are finalized with the list of bad backlinks, we start with the link removal process. We find the contact details of the webmasters and reach them in order to get those links removed.
Disavow Links & Monitoring: Further the links that can no be removed, we create disavow.txt files with all those links and submit that to Google. We keep an eye on backlinks and ranking improvement on your site.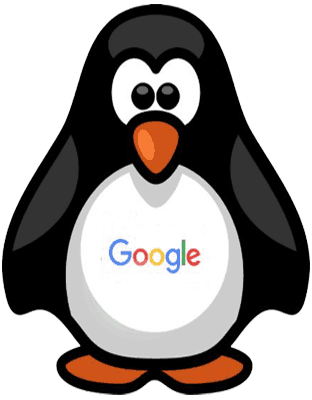 Google
Manual Penalty

Recovery Services

Unlike algorithmic penalty, you get a message for the manual penalty in Google Webmaster Tool. If Google thinks that some of the inbound links on the website are manipulative or potentially harmful, you will receive an unnatural link Warning from the Google Webmaster Tools (there could be other reasons too). At least, here, in this case, you know your website has been hit with a Google Penalty. Here's how our expert team can help you with Google Manual Penalty.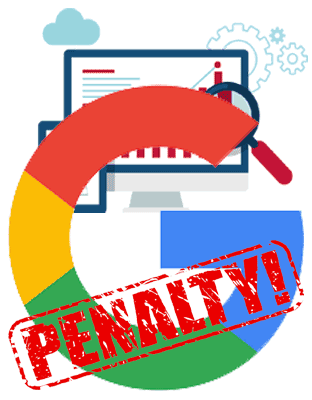 Analyzing The Manual Penalty: We go through the message in your webmaster tools and analyse the Google Manual Penalty. We figure out the actual cause and suggest you the strategies to get rid of the Penalty.
Analyzing Links & Anchor Texts With Various Tools & Manually: Generally unnatural, manipulative or harmful links causes the manual penalty, so we analyse the links and anchor text with various tools.
Link Removal: In manual penalty, we emphasize more on link removal then disavowing the link as Google give more weightage to this. So we try our best to get those bad backlinks removed from all those websites.
Disavow Links: Further, few links which can not be removed (no response or no way to reach), we create and submit the disavow file to Google. We document everything so that we can respond back to Google.
Writing / Responding Reconsideration Request: Once all bad links are removed, we write reconsideration request to Google to remove the penalty. We respond them timely so that the penalty is removed ASAP.
Let's Get Your Project Started
Our team is well experienced in recovering websites from any kind of penalties. We have helped 250+ companies recover from Google Penalty. Feel free to call us at +91-99109-30884 or email your requirement at [email protected].
REQUEST FOR A FREE QUOTE