Let me start with the biggest myth about Bulk SMS Services, You will often hear from people that Bulk SMS does not work these days or bulk SMS services are dead now. Believe me, Bulk SMS services still works well, especially in India. Today, I will give you 10 reasons to use bulk SMS services in your marketing campaign, effectively and successfully.
Let's talk some practical thing first, In India, Mobile penetration rate is around 46%, which comes down to approx 600 million unique users. Also, if we take the growth rate of mobile phone users, it's really good, we know in India Mobile phones sold more anything these days. There's no doubt that Bulk SMS services can help connect with these huge audiences. As a marketer, I personally see a great opportunity for bulk SMS Services.
Why Bulk SMS Services Is Important?
The best thing about Bulk SMS Services is that it can be easily integrated with your existing marketing processes. It's cost-effective and generates a really good ROI. With Bulk SMS Services you can reach your target audiences instantly and can generate more sales and business.
We all know, today mobile phones are effectively used in text communications, And as per the data online more than 90% text messages on mobile phones are actually opened and read by the users. And even best part is that most of these messages are opened instantly in just a couple of minutes of sending. So with bulk SMS services, you can expect an immediate response.
If you are a company and wants to reach your target base instantly and grow your business, There can not be a better option than Bulk SMS Services. Bulk SMS Services are easy to send and manage, You can easily send your message to thousands of people in just a couple of minutes. Also, you can easily track the performance of your SMS campaign.
Use our Bulk SMS Services at as low as 16 Paise Per SMS, Read More and reach your target base instantly and generate more sales (Premium Route, 100% Delivery).
10 Reasons To Use Bulk SMS Services
As a business owner, I am sure you must be using bulk SMS Services to promote your company products and services. If you are still not using Bulk SMS Services, Let me give you the 10 reasons to use bulk SMS services in your marketing campaign.
1. Fast & Reliable
To start with Bulk SMS, you just need an internet connection, a system to send SMS and you are good to go in just a few minutes. Very quickly you can send your messages to the thousands of people and within no time, you will start getting the responses as well. It's very reliable too, as the SMSes are sent through telecom operators, there is no chance of getting stuck in between.
2. Highly Targetted
Unlike any other marketing channel where you are not sure if your messages reached to the right people, In Bulk SMS, you can send targetted messages. Also in bulk SMS, you can send personalized messages to each group of people,
which is very effective in any marketing campaign.
3. Low Cost & Higher ROI
Cost of SMS Marketing is very low as compared to any other marketing medium (Email Marketing is also Cost-Effective). So with a much lesser budget, as compared to any other channel, your messages reach to your large target base, so with bulk SMS, you can yield a better ROI.
4. High Open Rate
As per the internet data, more than 90% text messages are opened and read (In Email Marketing Average Open Rate is in between 15-25%) and more than 50% of text messages are read within just a couple of minutes of sending. I personally believe that Bulk SMS gives the quick and best open rate as compare to any other direct marketing channel.
5. Higher Conversion Rate
Bulk SMS has a higher conversion rate as compared to any other direct marketing channel. As per the data, Coupons sent through text messages are redeemed 10% more than any other form of coupon codes. This may be due to less number of text messages being received. But the important point here is that SMS Marketing has higher conversion as well as high engagement rate.
6. No SPAM Filters
In Bulk SMS there are no such filters, like SPAM or anything, so you can be sure that your messages reached your target base. With SMS Marketing you can send promotional text messages to any non-DND numbers (TRAI Guidelines) in India instantly.
7. Email vs SMS
Bulk SMS is very effective, though as per the data on the internet, we generally receive 150 text messages on average in a month and most of them are from friends and relatives. Whereas we receive more than 1000 emails on an average and most of them are SPAM. Thus in Bulk SMS, there is less chance that your message will be lost in the flood of messages.
8. Customer Appriciate
Customer appreciates if their brands send text messages, it could be informational messages or update on their services or maybe offers and promotions. The best example of SMS marketing can be seen in the E-Commerce Industry or in Banking Sectors. Customers love to receive the text messages from their favorite brands as they feel special.
9. Customer Retention
SMS Marketing also helps brands in retaining the customers, A company can send personalized offers to the existing or ex-customers to retain them. As per the data personalized communications with your customers or ex-customers can help them feel special and thus it certainly has an impact.
10. Growing Mobile Users
We know how the mobile users are growing and thanks to these dual SIM phones, as a marketer, it gives you even more opportunity to market your products or services using bulk SMS. With the growing mobile users, you can reach more people using bulk SMS services and can generate more leads and more sales. And we know the number of mobile users will keep growing.
By seeing the benefits of Bulk SMS Services above, I can firmly tell you that Bulk SMS is not dead at all. It's working well for almost 20 years now and it still doing the best. Also, I personally don't see it going down, as the mobile users grow, bulk SMS will grow along and help you reach your target base instantly and effectively. I hope the above reasons will give you a kick start in Bulk SMS Services.
Use our Bulk SMS Services at as low as 16 Paise Per SMS, Read More and reach your target base instantly and generate more sales (Premium Route, 100% Delivery).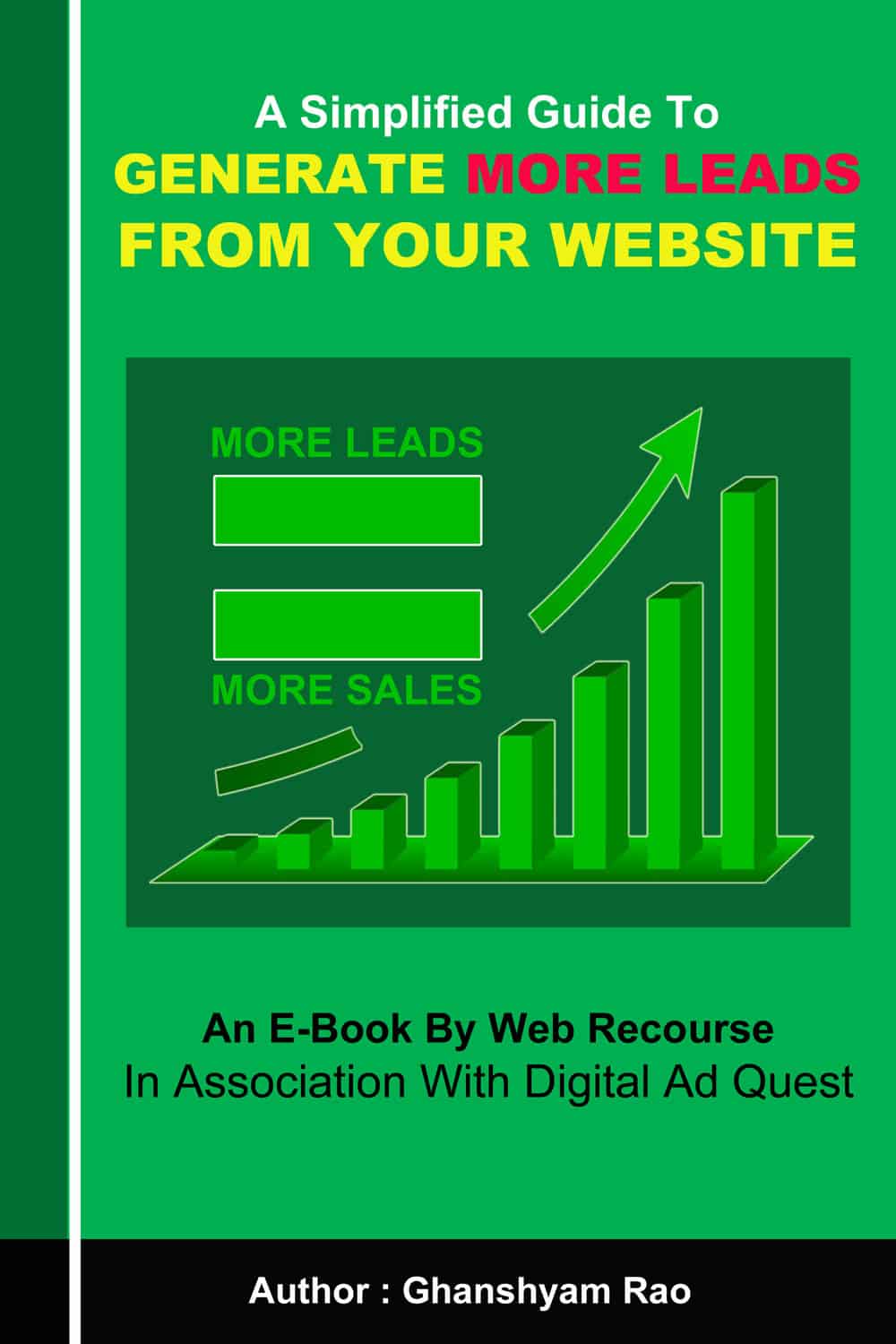 A simplified guide to Generate More Leads From Your Website (eBook Worth Rs. 650 or USD 10) Get your copy for FREE now.